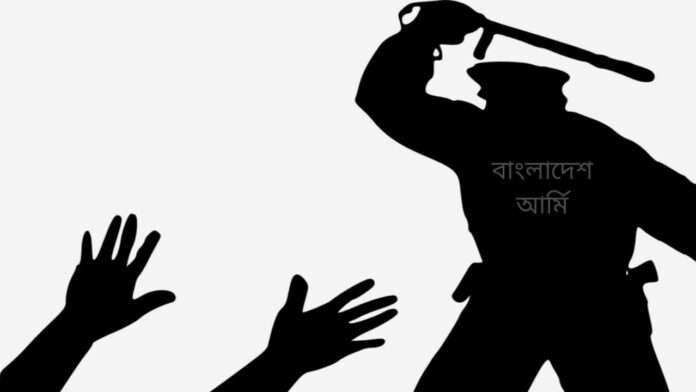 Hill Voice, 15 September 2021, Rangamati: The Bangladesh Army has allegedly beaten up an innocent Jumma villager in Bara Mahilya village in Sarboatli union of Baghaichari upazila under Rangamati hill district and searched his house and harassed his family members.
The victim was identified as Chiji Kala Chakma (36). On the other hand, another innocent villager named Kala Chula Chakma (54) was reportedly harassed.
According to local sources, at around 10:30 pm on 13 September 2021, a group of army personnel from the Mahilya Army Camp under the Durbedya 21 Bir Maini Zone of Longadu Upazila conducted patrolling operation and first entered the house of Chiji Kala Chakma. They searched the house and beaten Chiji Kala Chakma severely. The army members then snatched the mobile phones of everyone in the house and later returned the mobile phones snatching the SIMs.
Army members then picked up Kalachula Chakma, a local grocer, on his way back from Chiji Kala Chakma's house at around 11:30 pm and took him to the boat ghat of Bara Mahilya Government Primary School. The army then released Kalachula Chakma.
According to local sources, Binoy Chakma, an activist of the UPDF (Democratic) terrorist group, was also with the army conducting the patrol operation at the time. Binoy Chakma was once an active member of the UPDF, later joining the army-backed UPDF (Democratic) terrorist group.