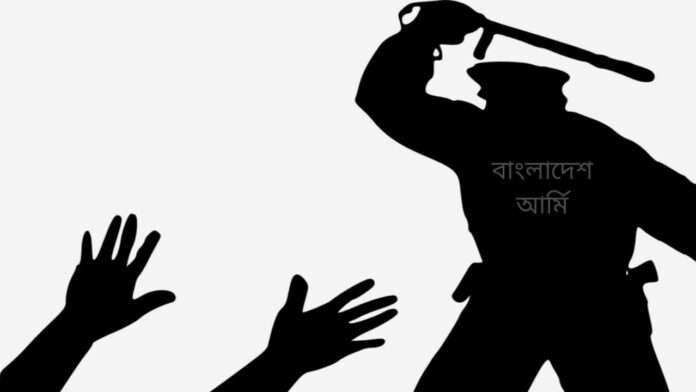 Hill Voice, 11 June 2021, Bandarban: It has been alleged that an innocent Jumma villager was taken to and detained in the camp and severely beaten by the Bangladesh Army in Alekhyang Union of Rowangchhari Upazila under Bandarban Hill District.
The detainee was reportedly released from the army camp after being detained and tortured for about three hours. It has been reported that today, 11 June 2021, this incident took place.
The name of the villager detained and tortured by the army is Nirolal Tanchangya Niko (42), son of Bimal Tanchangya, village-Wagoi Para. Bimal Tanchangya, the father of Nirolal Tanchangya, is the Karbari (village head) of Wagoi Para.
According to local sources, a group of army personnel from Rowangchhari Army Camp in Rowangchhari Upazila arrested Nirolal Tanchangya from his home at around 2:00 pm today and took him to the camp. The army detained Nirolal Tanchangya for about three hours and beat him severely.
Later, around 5:00 pm, the army released the detained Nirolal Tanchangya from the camp with injuries, according to family sources.
It is not known why the army took Nirolal Tanchangya to the camp and detained and beat him. However, it is learnt that this has caused a lot of anger and concern among the people of the area.