Hill Voice, 19 May 2021, Rangamati: It has been alleged that two innocent Jummas, including a Karbari (village head) were beaten and five shops were searched by the Bangladesh Army in Kengrachhari Union of Bilaichhari Upazila under Rangamati Hill District.
Today (May 19, 2021) in the morning, a group of army of Oporajeyo 6 (Invincible 6) of Dighalchhari Army Zone of Bilaichhari upazila Sadar reportedly carried out the beating and search.
According to local sources, today at around 9:00 am, a group of army numbering 40 led by a major went on a patrol operation and conducted a massive search of five grocery shops of Jummas in Bangalkata Chaumuhani area of ​​Ward 9 of Kengrachhari Union and ransacked goods and things. The army personnel harassed the shopkeepers even though they did not find anything in the shops.
The owners of the shops who were searched and harassed are- (1) Chadogi Chakma (75), wife of late Ananda Chakma, village-Parihola Mon; (2) Romita Chakma (24), wife of late Sunil Kanti Chakma, village-Amtala; (3) Santu Chakma (31), son of late lalye Chakma, village-Bangalkata; (4) Runu Chakma (30), son of late Kamala Ranjan Chakma, village-Hajachhara and (5) Tapan Chakma (50), son of unknown, village-Parihola Mon.
After that army personnel took Arabindu Chakma (27), son of Pannalal Chakma, a newly-appointed Karbari from Parihola Mon area, out of their house and tied him with ropes in the yard and started beating him severely. At a stage of beating, Paro Chakma, the mother of Arabindu Chakma, came forward and tried to stop the army personnel, but the members of the army again tied Aruabindu Chakma with ropes and beat him.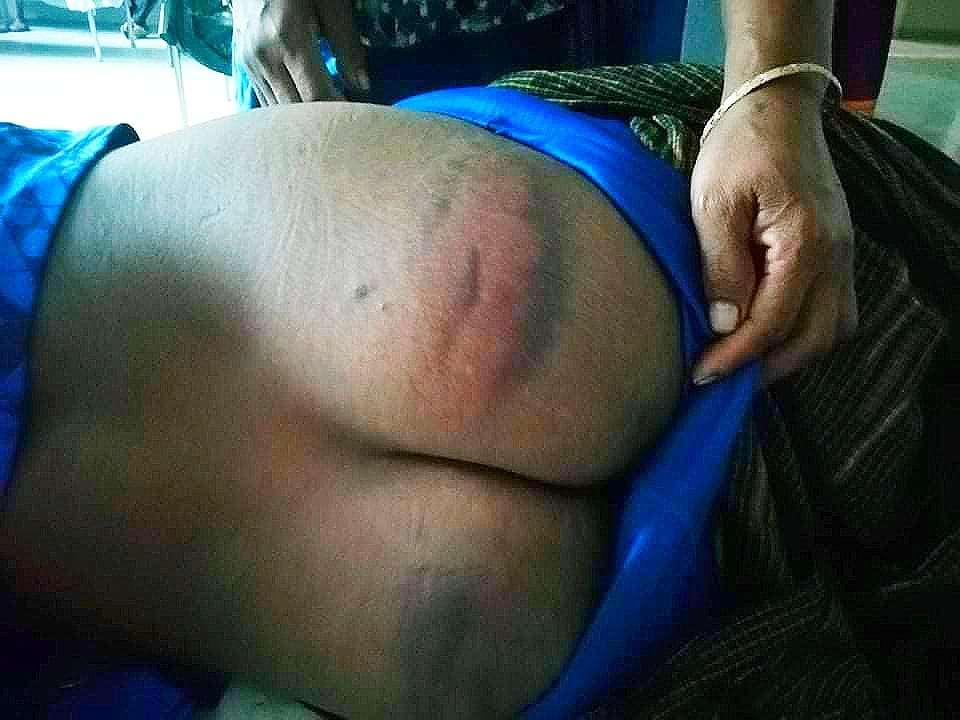 The army said that as the 'Shanti Bahini' is stationed in the area, but Karbari Arabindu Chakma did not inform the army, so he was being beaten.
It is learnt that Karbari Arabindu Chakma was physically injured due to the beating by the army.
While leaving the house of Arabindu Chakma, the army found an innocent villager named Naresh Chakma (28), son of Manik Kumar Chakma on the way and beat him severely too.
At the time of writing the report, the army was divided into two groups, one in Parihola Mon and the other in the vicinity of Arabindu Chakma's house.
Meanwhile, it is learnt that Arabindu Chakma severely injured after being beaten by the army is being taken to Bilaichhari Upazila Hospital. On the other hand, it is learnt that Naresh Chakma is being given services and treatment at his home.
Currently, there is reportedly widespread panic and concern in and around the scene. The men of these villages fled the village for fear of being tortured and detained by the army.