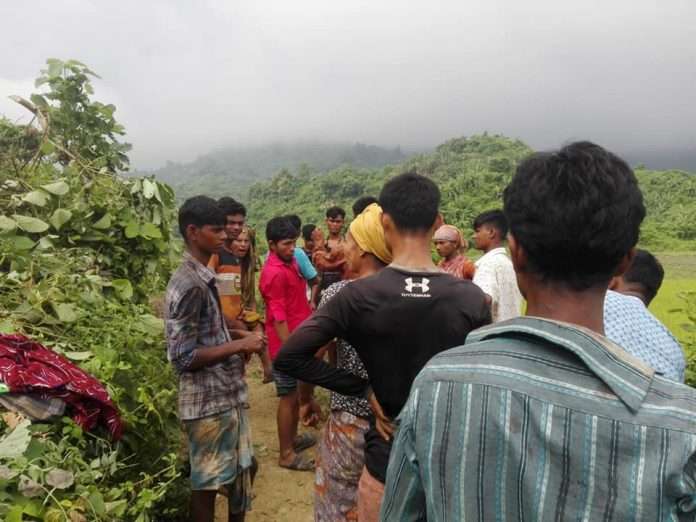 Hill Voice, 6 September 2020, Bandarban: Two Jumma people were beaten by the settler in Tain Mouza of No. 2 Choikshyong Union under Alikadam Upazila of Bandarban Hill District. The incident took place on 5 September 2020 at 11 am.
It is learnt that yesterday Saturday at around 10:30 am, Monghlaching Marma (42) went to clear the weeds in his garden (5 acres) with his father Manthuikhai (65) and family members. At that time, settler Badal, a resident of Abul Kasem Para, and his team with a stick prevented them from clearing the garden.
Claiming his possession of the garden, Badal threatens Mong Mong Hla to leave. In reply, the gardener's nephew Monghlaching Marma (25) asked Badal if he had any papers and recorded the video. From behind, Settler Badal and his team-forces suddenly attacked Monghlaching and Mong Mong Hla. Monghlaching and his uncle Mong Mong Hla were injured. The female members of the accompanying family were threatened with rape and verbally abused.
Monghlaching Marma, the victim of the attack, has sought justice from Chaiksyang UP Chairman Ferdous Rahman. In his presence, panel chairman Ruhul Amin will conduct the trial tomorrow.