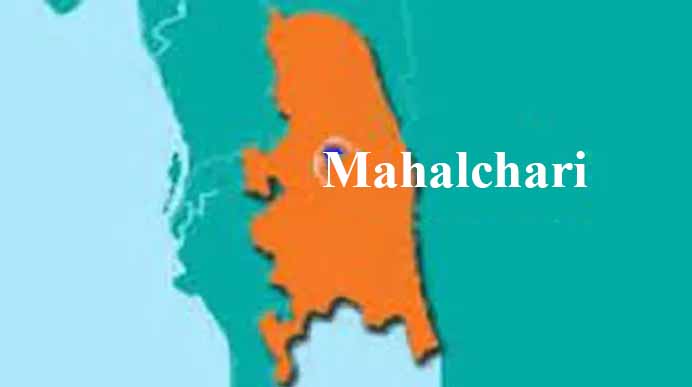 Hill Voice, 10 February 2022, Khagrachari: It has been alleged that there is tension in Maischari area of Mahalchari upazila of Khagrachari district over the incident of land grabbing by Bengali settlers and attempted attack on Jumma village.
According to local sources, today Thursday (February 10) at 8 o'clock in the morning, a group of 15/20 settlers led by Md Abu Bakar and Md Shaheen went to occupy about 12 to 15 acres of land owned by Arjya Samadhi Bhabana Kutir in Lemuchari. Local Jumma villagers prevented the settlers from clearing/occupying the land. This led to chases and counter-chases. Later, local UP chairman Sajai Marma and the army went to the spot and controlled the situation.
On the other hand, centering on the incident, today at around 1:00 pm, more than a hundred Bengali settlers led by Md. Ashraf and Md. Azim tried to attack Jumma villages in the Joysen Para area and vandalize houses.
The local Jumma people also put up resistance. The settlers were forced to flee in the face of resistance from the Jumma people of the area. Tensions are running high in the area over the incident.
It is learnt that the army personnel are present at the spot.
Source: CHT News