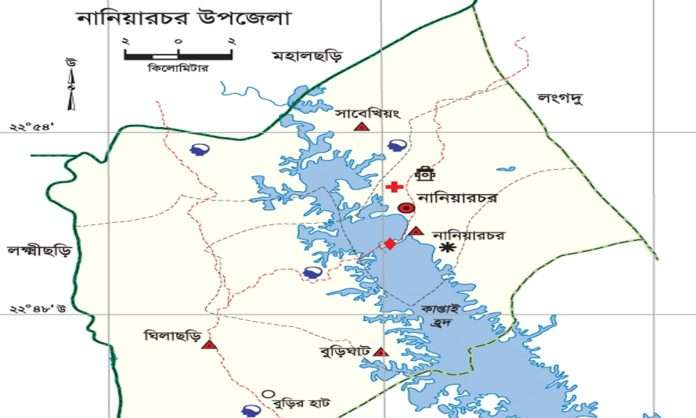 Hill Voice, 28 October 2021, Rangamati: Army and army-backed terrorists have allegedly raided the houses of two innocent villagers in Sonaram Karbari Para of Betchari in Rangamati's Nanyachar Sadar Union late at night.
The search operation took place on Tuesday night, October 26, 2021.
The victims were identified as Shanti Jiban Chakma (37), son of Raj Mohan Chakma and Buddha Kumar Chakma (47), son of Satyaban Chakma.
According to local sources, a group of army personnel from Nanyachar army zone along with some of armed miscreants raided Sonaram Karbari Para on October 26 at around 1.30 am.
At that time, the army surrounded the houses of the two villagers and later searched the houses. However, no one was present at the house during the search.
All the members of their family went to the Kathin Chibar Dana ceremony at Gyanodaya Bana Bihara. But despite the absence of people, the soldiers searched their homes.
Meanwhile, in the absence of the people of the house, the locals have expressed their condemnation and anger over the illegal search of the soldiers in the mid-night. They demanded an end to such harassing illegal activities.
Source: CHT News