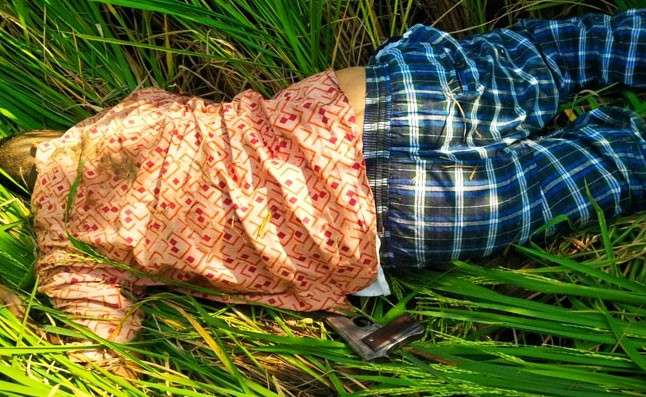 Hill Voice, 25 October 2021, Khagrachari: A gun attack on a Jumma was carried by the army-backed armed terrorists with an aim to kill in Baghaichari village of Dighinala upazila under Khagrachhari district.
It has been reported that he was critically injured. The incident took place on Sunday afternoon, October 24, 2021.
The victim was identified as Dipan Jyoti Chakma (45), son of Dipankar Chakma from village Hasincharpur of Kabakhali Union in Dighinala Upazila.
According to local sources, the incident took place at around 2:00 pm in Baghaichari village of Dighinala upazila.
Witnesses said the terrorists came with CNG auto-rickshaw and carried out the attack. Dipan Jyoti Chakma fell to the ground after being shot by the terrorists.
However, he somehow survived after being shot and hit by bricks by the terrorists. Later, the locals rescued Dipan Jyoti Chakma in an injured condition and rushed him to the local hospital. The terrorists were wearing masks during the attack.
Aungya Marma, Khagrachhari district organizer of the UPDF, said in a statement that the victim, Dipan Jyoti Chakma, was a member of their organization.