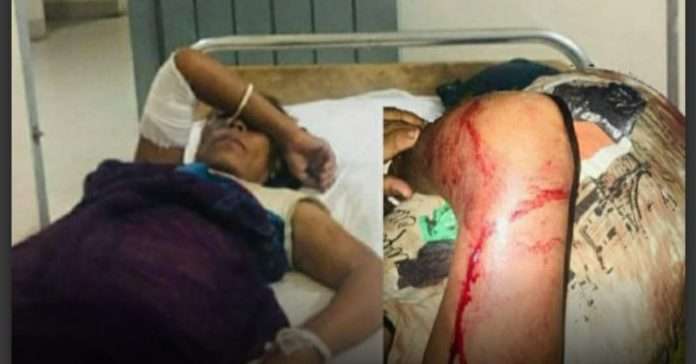 Hill Voice, 21 September 2020, Moulvibazar: A woman from the Manipuri community has been brutally attacked in Kamalganj of Moulvibazardistrict due to previous hostilities. The incident took place on 19 September 2020 Saturday at Katabil village in No. 6 Adampur Union of the upazila.
According to local sources, on Saturday around 5:30 pm UmedMian (50), a resident of Katabil village in Adampur union of the upazila, has calledChaubihan Devi (60), a Manipuri woman to meet him at a vegetable field. While the victimreached there, he startedto beat her with a stick on the false accusation of stealing vegetables from the field.
The locals rushed to the spot and rescued her in a bloody and critical condition and admitted her to the Upazila Health Complex. She is currently undergoing treatment at the health complex.
Apu Singh (30), son of the victim, has lodged a written complaint with Kamalganj Police Station.
Meanwhile, locals have complained that UmedMianhas threatened to kill the indigenous Manipuri people and evict the Manipuri community from Katabil village.
Officer-in-Charge (OC) of Kamalganj Police Station Arifur Rahman said that appropriate legal action would be taken after taking into account the allegations of the son of the abused woman.