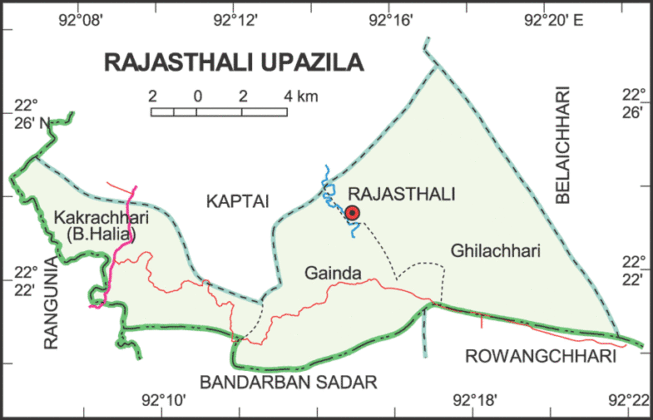 Hill Voice, 3 January 2022, Rangamati: It is alleged that an innocent villager has been abductied by Mog Party from a rented house in Chowdhury Para of Ward No. 8 of Bangalhalia Union, under Rajsthali Upazila of Rangamati and released later in exchange for ransom.
The victim was identified as Singnumong Marma (25), son of Uthowaiching Marma. He is from Headman Para of Ward No. 9 of Gaindya Union in Rajsthali Upazila. He lived with his family in a rented house in Chowdhury Para of Ward No. 8 of Bangalhaliya Union.
According to local sources, on Sunday (January 2) at 5.30 pm, Awami League and army-backed armed terrorist Mog Party led by its second-in-command Mongkyching Marma, third-in-command Uthowaiching Marma alias Sabuj and Aungshinu Marma surrounded the rented house of Singnumong Marma. From there, Angshinu Marma, a member of the Mog Party (a collector in the Bangalhalia market) took him away for discussion with him.
The family and relatives of the abductee went to meet the members of the Mog Party on the morning of January 3, 2021 (Monday). At that time, Mog Party demanded a ransom of Tk. 20 lakh. Otherwise, they threatened to kill him and said that if the matter of abduction was revealed to anyone, the ransom would be doubled.
It is also learnt that the abducted person was released at 12 noon today in exchange for a ransom of Tk. 10 lakh. It is learnt that the abducted father Uthowaiching Marma and his father-in-law borrowed Tk. 10 lakh from the Gaindya Para Buddhist Tem[ple Fund through the Bihar Management Committee and paid the ransom.