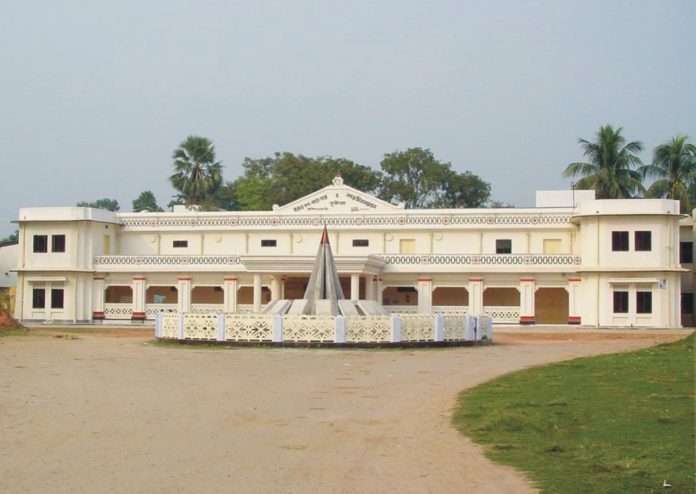 Hill Voice, 9 September 2020, Dhaka: Fifty prominent citizens of the country have issued a statement demanding protection of the traditional Birchandra Nagar Auditorium and Library building in Comilla.
In a statement sent to the media on 8 September 2020 Tuesday, they protested against the demolition of the traditional Birchandra Nagar Auditorium and Library building in Comilla in the name of development.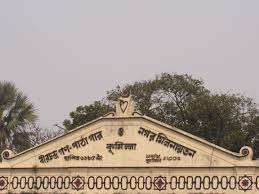 In the statement, they said, "We are deeply concerned and saddened to learn that the initiative has been taken to demolish the original building of the 135-year-old Birchandra Nagar Auditorium and Library of Comilla Town Hall and construct a new facility." Founded by the Maharaja of Tripura in 1885, the auditorium is a memorial to Mahatma Gandhi, Rabindranath Tagore, Sarat Chandra Chattopadhyay, Kazi Nazrul Islam, Maulana Bhasani, Sher-e-Bangla AK Fazlul Haque, Shaheed Dhirendranath Datta and Father of the Nation Bangabandhu Sheikh Mujibur Rahman.
The library adjacent to the auditorium is one of the oldest book museums in the country. All the best plays of Bengal have been staged in this centenary building. The plan to demolish the building, which is associated with anti-British movement, language struggle and liberation war, is very ugly and an ax to grind at the root of history and tradition. Such a plan that destroys tradition is not acceptable. Some traces of history have to be left for the next generation. Otherwise, the tendency of forgetting history starts.
They further said in a statement, "We demand the government to immediately cancel the plan to demolish the original building of the Birchandra Nagar Auditorium and Library in Comilla. We also demanded the protection of the building of the Theosophical Society, one of the subcontinental think tanks located in the premises of Comilla Town Hall, and demanded that the entire premises be declared a 'heritage area'."
The eminent citizens were: language fighter Ahmad Rafiq, Professor Sanjida Khatun, Emeritus Professor Sirajul Islam Chowdhury, Professor Jatin Sarkar, Shamsuzzaman Khan, Professor Hayat Mamud, narrator Hasan Azizul Haque, poet Asad Chowdhury, poet Rubi Rahman, poet Nirmalendu Gun, artist Hashem Khan, novelist Anwara Syed Haque, writer Selina Hossain, playwright Ramendu Majumder, Professor Muntasir Mamun, Dr. Sonia Nishat Amin, Professor Shafi Ahmed, Professor Syed Manjurul Islam, Dr. Bhuiyan Iqbal, playwright Ataur Rahman, playwright Mamunur Rashid, playwright Ferdousi Majumder, playwright Nasir Uddin Yusuf, researcher-columnist Syed Abul Maqsood, Liberation War Museum trustee Mafidul Hoque, author Abul Hasnat, Dr. Maleka Begum, Poet Habibullah Siraji, Poet Muhammad Samad, Former DACSU VP Mahfuza Khanam, Professor Abdul Mannan Chowdhury, Cultural activist Golam Quddush, Journalist Nasimun Ara Haque, Cultural activist Hasan Arif, Fiction Writer Anisul Haque, Cultural activist Sheila Momen, Architect Jalal Ahmed, Architect Jalal Ahmed , Architect Abu Saeed, Architect Ehsan Khan, Architect Mobasher Hossain, Poet Dilara Hafeez, Poet Tariq Sujat, Poet Shahed Kayes, Poet Sakira Parveen, Writer Swakrit Noman, Poet Piyas Majid and Writer Mozaffar Hossain.