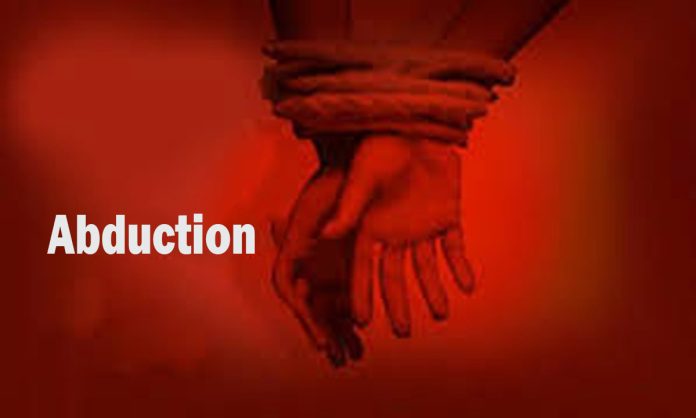 Hill Voice, 18 July 2022, Bandarban: A Marma College student identified as Mongsingnu Marma (22), son of Kyasaching Marma, has been allegedly kidnapped from Bara Rajbihar Town Hall area of ​​Bandarban hill district town.
It is reported that this incident took place the day before yesterday on July 16, 2022 at around 7:30 pm.
It is learnt that the victim student's house is in Manjoy Para village of Hnara Mouza. He is a student of Bangalhalia College, Rajasthali Upazila under Rangamati District.
Meanwhile, the family members of the abductee are in deep worry and anxiety. His family could not confirm by who or why Mongsingnu Marma was abducted.
On the other hand, according to several people, residents of Bandarban town who did not wish to be named, the terrorists of the UPDF (Democratic) group might have carried out the abduction. These terrorists currently go often to and extort money in different areas of Bandarban town with the help and support of the army and the local Awami League. Before this, they have committed several kidnapping incidents in Bandarban Sadar area.
They said that a few days ago these UPDF (democratic) terrorists kidnapped a youth named Chasingnu Marma from New Bridge area of ​​Bandarban Sadar. Later when the incident came to light, Chasingnu Marma was released on the recommendation of May Aung Marma, a member of the UPDF (Democratic) group. It should be noted that Chasingnu Marma, is niece of May Aung Marma.
They also said that under the direction of Anupam Chakma, who is in charge of the administration of UPDF (democratic) terrorists, Mongpu Hedman, the president of Bandarban district branch and Shukhen Chakma, kidnapping, extortion etc. are taking place regularly in Bandarban town under the nose of the administration.
As of writing this report, no trace of the abducted Mongsingnu Marma has been found.