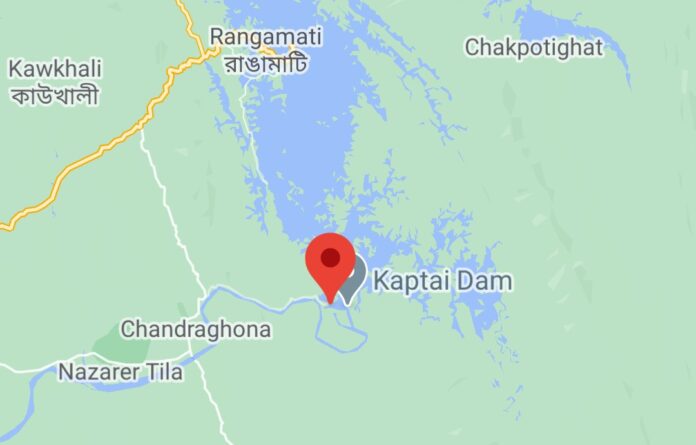 Hill Voice, 2 January 2022, Rangamati: It has been alleged that the houses of two villagers were surrounded by army-backed UPDF (Democratic) terrorists in Chairman Para of Jibtali Union Para of Rangamati Sadar Upazila.
According to local sources, last Friday (December 30, 2021) at 12.30 pm, the UPDF (Democratic) terrorists who were stationed at Chairman Para of Jibtali Union surrounded the house of Sonaram Chakma (51), student and political affairs secretary of Jibtali Union Committee of Parbatya Chattagram Jana Samhati Samiti (PCJSS) at Baghchari of Jibtali Union and the house of Kunendu Chakma (41), president of the Parbatya Chattagram Juba Samiti at Dhulachari of the same union.
The terrorist group of UPDF (Democratic) comprising 7 members led by Prabesh Chakma is said to have carried out the incident.
Sonaram Chakma and Hira Lal Chakma were not at home at that time. It is learnt that the terrorists went to their station in Chairman Para after threatening and abusing the people of the houses without finding them at home.