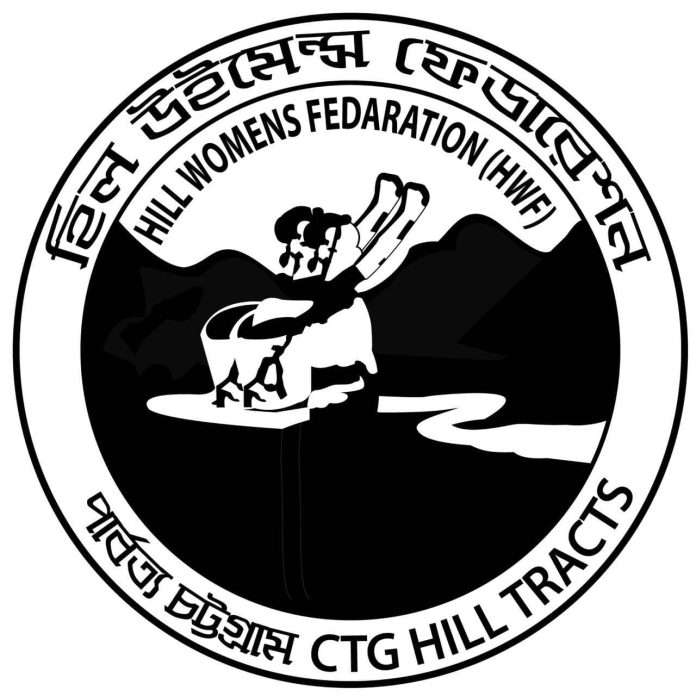 Hill Voice, 31 March 2023, Rangamati: The Hill Women's Federation (HWF) issued a press statement expressing deep concern and strong condemnation and demanding exemplary punishment of the identified perpetrators for rape of an indigenous girl student in Ramgarh in Khagrachari and abduction of another indigenous girl student by a Bengali settler in Longadu in Rangamati.
Yesterday, March 30, 2023, a press release signed by Ulising Marma central member of HWF made this statement on behalf of the organization.
In the statement, it has been demanded to ensure speedy trial and rigorous punishment of the culprits of the incidents and also demanded speedy and proper implementation of the Chittagong Hill Tracts (CHT) Accord announcing a roadmap.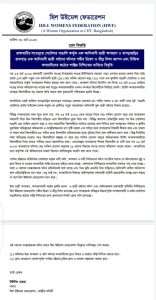 According to the statement, on March 23, 2023, an indigenous girl (15) studying in grade 10 was kidnapped from her house by the Bengali settler named Md. Sakib Hossain Manna (21) and his accomplices in Mahajan Para area of Longadu Union in Longadu Upazila under Rangamati District. It is said that three days after the incident, on March 26, 2023, the abducted girl was not returned to her parents by the abductors, despite the family filing a complaint with the Longadu police station. On the contrary, the abductors threatened the victim's family to harm the abducted girl.
Besides, on the same day (March 23), another indigenous school girl studying in grade 7 was raped by two Bengali Motorcycle driver named Md. Shaheen Alam and Md. Ali in Patachra area of Ramgarh in Khagrachari district.
The statement claimed that although incidents of rape, abduction and torture on indigenous women are common phenomenon by the settlers in the Chittagong Hill Tracts, the perpatrators remain unpunished due to culture of impunity. Due to the indifference of the administration, culprits are getting impunity again and again.
HWF alleged that such heinous incidents are happening regularly but law enforcement agencies are not taking necessary action against the perpetrators.