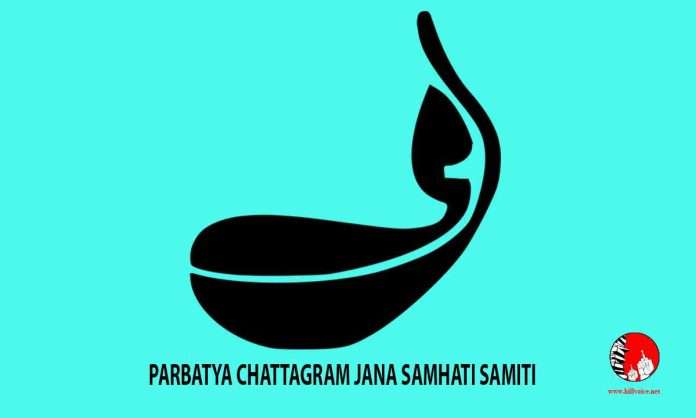 Hill Voice, 10 May 2023, Rangamati: Parbatya Chattagram Jana Samhati Samiti (PCJSS) protested against the politically motivated news on visit of its President Jyotirindra Bodhipriya Larma (Santu Larma) to India.
The protest was made in a press release signed by Sajib Chakma, Assistant Information and Publicity Secretary of PCJSS today Wednesday (May 10).
According to the press release, the news published on Banglanews24.com, Dainik Ittefaq and Dhaka Post's news about PCJSS President Jyotirindra Bodhipriya Larma's visit to India came to the attention of PCJSS. Especially in Banglanews24.com headlined "Santu Larma on 15-day visit to India" it is mentioned that 'Santu Larma will visit Kolkata, Bihar along with Assam, Tripura, Meghalaya on a 15-day visit to India'. The news of 'visit to Assam, Tripura, Meghalaya along with Bihar' mentioned in the news is completely baseless.
The press release also said that the President of PCJSS did not give any kind of statement to any journalist or media in Kolkata. Banglanews24.com's news quoting Mr. Larma is completely motivated.
The PCJSS has strongly protested and condemned the publication of politically motivated and fabricated news by Banglanews24.com on the visit of the President of PCJSS to India.