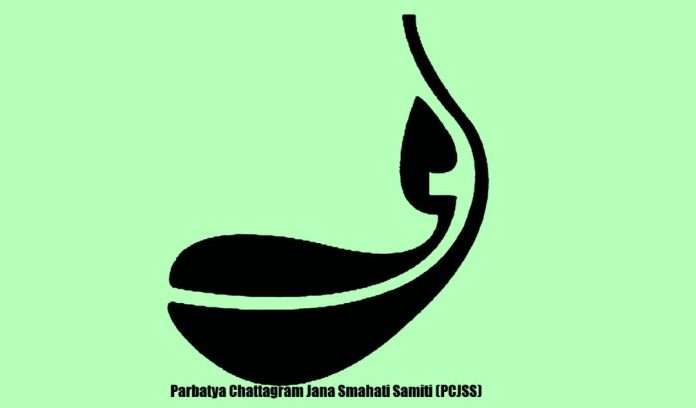 Hill Voice, 19 October 2021, Rangamati: The Parbatya Chattagram Jana Samhati Samiti (PCJSS) has strongly condemned and protested against the motive-driven blaming of the PCJSS for the murder of Awami League leader Nethowai Marma at Kaptai in Rangamati.
A press release signed by Sajib Chakma, Information and Publicity Secretary of PCJSS, on Tuesday (October 19) said that on the night of October 16, 2021, the news of the murder of the candidate with boat symbol for the post of chairman of Chitmaram Union Parishad and President of Chitmaram Union Committee of ruling Awami League has come to the notice of the PCJSS.
It is surprising that Haji Musa Matabbor, General Secretary of District Awami League and Aungshu Sain Chowdhury, President of Kaptai Upazila Awami League have issued statements on behalf of Awami League blaming the PCJSS for the incident, without proper investigation, which has been published in various daily newspapers and online news portals.
The PCJSS said that the statement given by Awami League blaming the PCJSS for the incident is completely false and politically motivated. There is no question of PCJSS being involved in any such killing. In fact, it can be said that the ruling Awami League, the administration and the security forces have become accustomed to blaming the PCJSS for any incident takes place in the Chittagong Hill Tracts.
However, a report on parbatyanews.com on October 18 said, "After 12 o'clock that night, a group of armed terrorists called Mog Party entered the house and shot him dead. And they beat up family members and took away their mobile phones. It is known that they shouted cheer when they left the scene after the incident."
The PCJSS has strongly condemned and protested the statement of the Awami League blaming the PCJSS for the murder of Nethowai Marma. At the same time, the PCJSS demanded that the incident of the murder of Nethowai Marma be properly investigated and the culprits be arrested and given exemplary punishment.