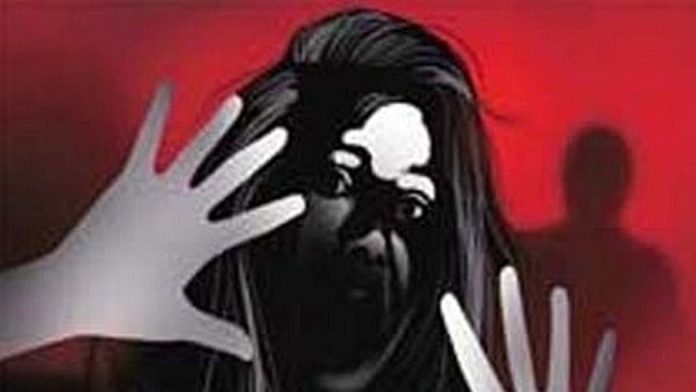 Hill Voice, 4 December 2022, Rangamati: A Jumma woman (18) from remote Dumdumya Union of Jurachari Upazila under Rangamati district was allegedly attempted to rape by a Bengali truck driver working on the Chittagong-Thegamukh transit road.
On the other hand, when the victim's family reported the matter to the local army camp, the army took away the accused truck driver and the woman from the house. The whereabouts of the girl have not been found yet. Meanwhile, the victim woman's family is on the contrary scared and they are even said to be afraid to stay at home.
It has been reported that on December 2, 2022, the rape attempt took place at the woman's house in Hulugochara village of No.5 Ward of Dumdumya Union of Jurachari Upazila of Rangamati District.
According to local sources, road construction work was going on under the supervision of the army in the Gachbagan area bordering Jurachhari-Bilaichhari upazila as part of the Chittagong-Rajasthali-Bilaichari-Jurachari-Thegamukh land port transit road for quite some time.
It is said that there is an army camp, a check post and a tourist center under construction in Gachbagan area under Bilaichari upazila, adjacent to Dumdumya union of Jurachari.
In the morning of December 2, 2022, the accused Bengali truck driver involved in transit road construction work in Gachbagan area went to the house of the victim woman in Hulugochara village of Dumdumya on the pretext of buying chicken. At that time, the woman's father Debchan Chakma and other members of the family went out of the house for Jum work. At that time, the truck driver found the woman alone at home and initially made a bad proposal, but if the woman did not agree, the truck driver caught her and tried to rape her. The woman managed to escape from the attempted rape.
When the woman ran away and informed her parents about the matter, the woman's father went to the Gachbagan army camp and informed a captain who was in charge there about the incident.
On the same day, the camp commander called the accused truck driver and the victim woman to the camp. On that day (December 2), the army kept also the women in the camp all night. Yesterday (December 3, 2022) at around 9:00 am, the army is said to have taken the accused truck driver along with the victim woman to Rajasthali. But the army did not inform or discuss with the victim's family and local elders about the detention of the woman and taking her to Rajasthali.
Due to this behavior and role of the army on the victim, the innocent parents of the victim woman are said to be under deep anxiety and fear.