Hill Voice, 18 June 2020, Rangamati:  It has been alleged that a house was built in the dark of night by two Muslim settlers by occupying the land owned by a Jumma villager in Bagachatar union of Longadu upazila of Rangamati district.
On 16 June 2020 Tuesday Nabinchan Chakma, the owner of the land, filed an application with the UNO of Longadu Upazila to demolish the illegally constructed house and vacate the land from the settlers' occupation.
According to local sources, on 4 June 2020 Thursday in the dark of night, two settlers namely Md. Ali Ahmed Chowdhury, son of late Nazumia Chowdhury and Md. Abdul Alim Sarkar, son of Majnu Sarkar, both from Rangipara of Bagachatar Union, built a house forcibly occupying 3.0 acres of recorded land of Nabinchan Chakma, son of late Bhulsing Chakma of Bagachatar mouza of Longadu upazila.
In the petition, Nabinchan Chakma mentioned that in 1980-81, he was forced to leave his home, plantation and land and move elsewhere with his family due to the overall situation in the Chittagong Hill Tracts.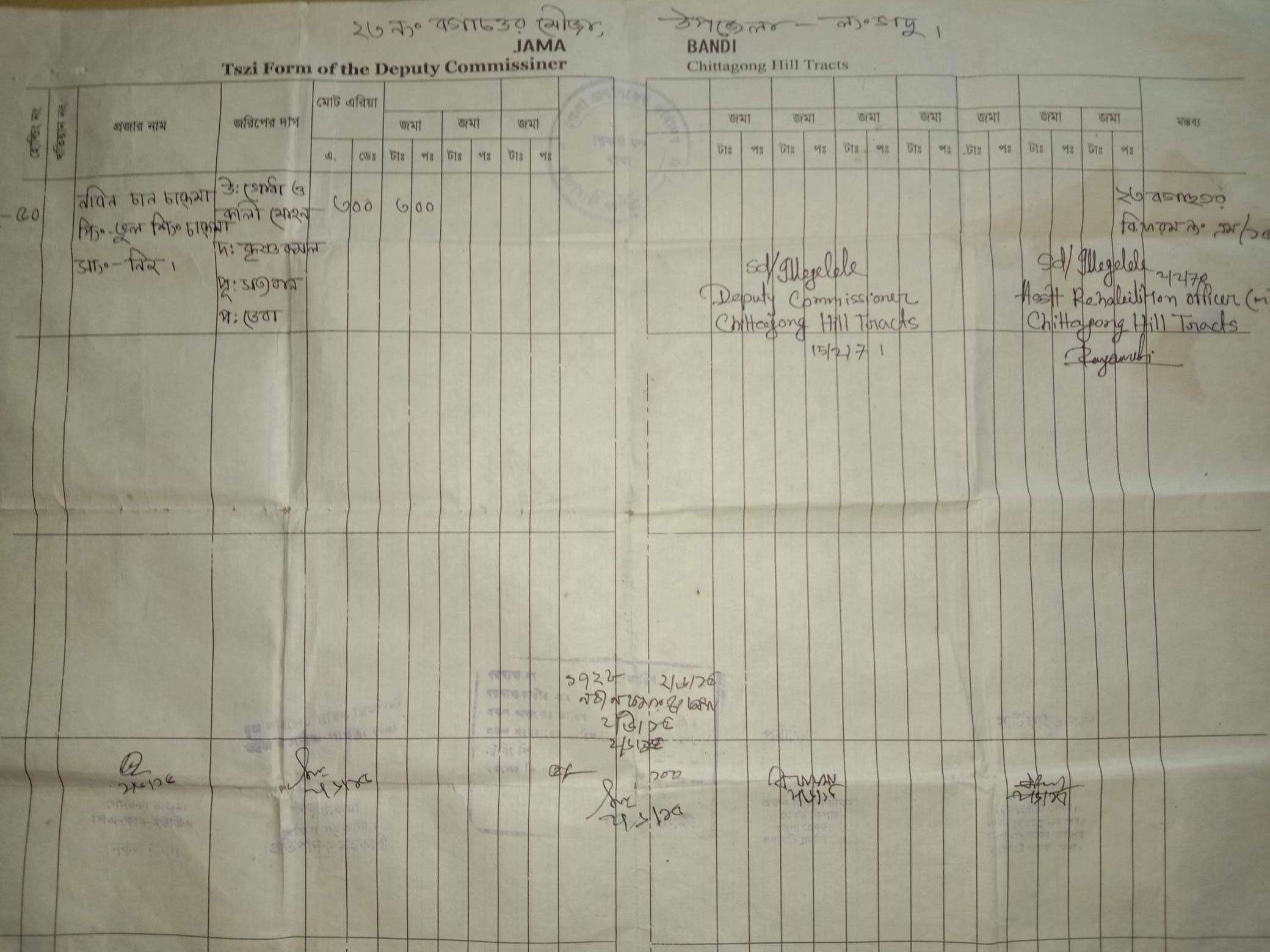 After signing of the Chittagong Hill Tracts Accord in 1997, when the situation became somewhat normal, he returned to his area, but due to security reasons, he could not build a house in the land which was recorded/settled in his name. The land has been in a state of uncultivated condition for many years, but the landowner has been paying taxes every year.
But Md. Ali Ahmed Chowdhury and Md. Abdul Alim Sarkar built a house on the land by cutting down the fruit garden and forest trees without the knowledge of the land owner Nabinchan Chakma.
After knowing about construction of the house few days back, the landowner went to oppose settlers, however the settlers threatened Nabinchan Chakma and claimed the land as their own.
Failing to remedial even after putting complaint to the local BGB camp commander and local public representatives, Nabinchan Chakma filed a petition with the UNO seeking demolition of the house and vacating his land from settlers' occupation.