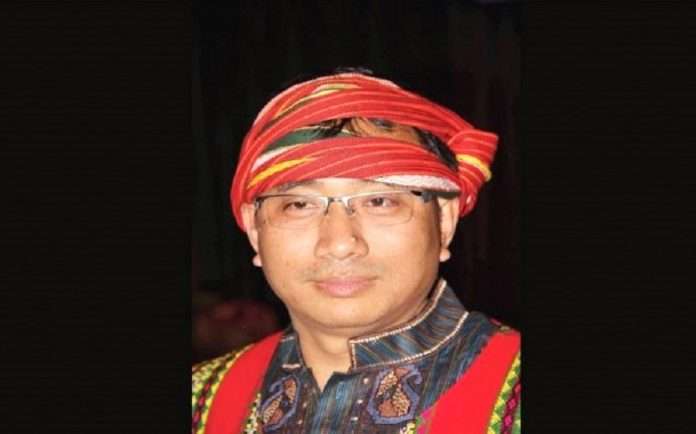 Hill Voice, 14 March 2020, Geneva:  Binota Moy Dhamai, Secretary of International Affairs of Bangladesh Indigenous Peoples' Forum has been appointed as a member of the Expert Mechanism on the Rights of Indigenous Peoples (EMRIP) under United Nations Human Rights Commission (UNHRC).
Following abolition of the Working Group on Indigenous Populations, it is by merit of Resolution 6/36 of the UN Human Rights Commission, a decision was taken to establish EMRIP under the then UN Human Rights Commission for providing theme-based expert opinion on rights of the indigenous peoples. Initially, the EMRIP mechanism was constituted with 5 members. Later in 2017, number of the membership was increased up to 7. This mechanism provides basically survey and research-based consultancy. The Annual Session of EMRIP is held once in a year, generally, in June or July for over one week every year. In this session, representatives of indigenous peoples' organizations, academics, human rights workers, representatives of UN specialized agencies and representatives from the member states can attend the session as observers.
Binota Moy Dhamai had been associated with the Parbatya Chattagram Pahari Chhatra Parishad as General Secretary and Assistant General Secretary of Bangladesh Indigenous Peoples' Forum. At present, he is an executive member of the Asia Indigenous Peoples' Pact (AIPP), is a regional organization founded in 1992 by indigenous peoples' movements in Asia. He has been also discharging responsibilities as the member of the UN Voluntary Fund Trustee Board on Indigenous Peoples under UNHRC for the first tenure from 1 January 2015 to 31 December 2017 and for the 2nd term from 1 January 2018 to 31 December 2020.
From among the 7 members Mr. Edtami Mansayagan (Philippine) and Ms. Laila Vars (Norway) are about to complete their tenure within 2020. In this circumstance, a resolution was concluded to reinstate Ms. Laila VARS for the 2nd tenure and to appoint Binota Moy Dhamai for the first time from 2021 to 2023 for 3 years as an expert member of the mechanism.