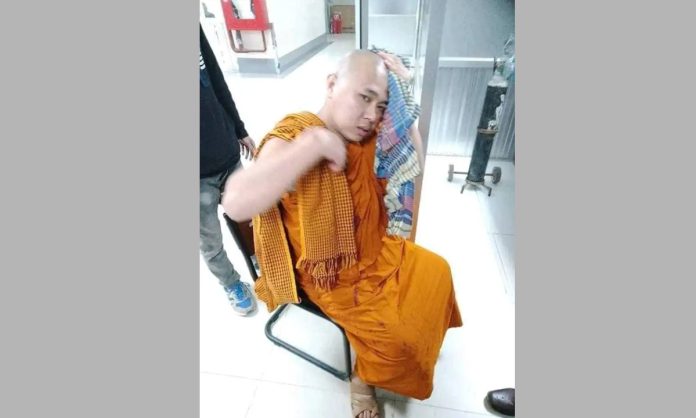 Hill Voice, 1 February 2022, Chittagong: Miscreants hacked Gyanajyoti Bhikkhu, the principal of Jumma Chadigong Buddhist Temple at Bayazid Police Station in Chittagong, with a sharp weapon to kill him. He is currently undergoing treatment at the hospital.
The incident took place at midnight on January 31 (Monday).
According to local sources, a group of masked miscreants entered the monastery at around 1:00 am yesterday and attacked the Jyanajyoti Bhikkhu. The miscreants struck him on the head with sharp weapons, intending to kill him.
He was seriously injured. After receiving the news, the devotees of Bihara rescued him and admitted him to the hospital.
It was not immediately clear what prompted the attack.
Police are reportedly working to investigate the incident.
It may be mentioned that on January 30, miscreants killed a Buddhist monk named Bishuddha Mahathero (52) in Gugrachari of Sadar upazila of Khagrachari district. The victim was principal of Gugarachari Dharmasukh Buddhist Temple.