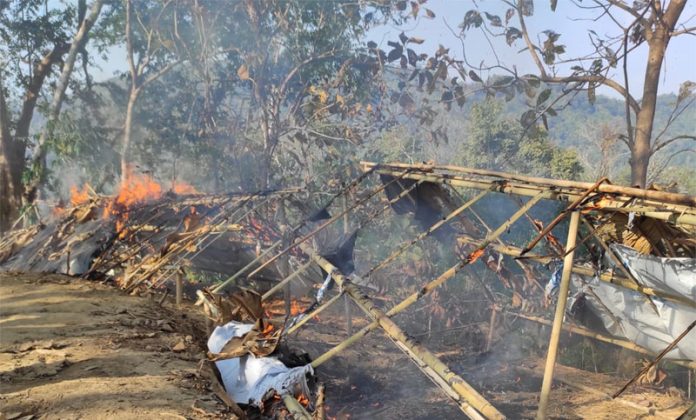 Hill Voice, 5 February 2022, Khagrachari: The army claimed to have demolished the hideout of alleged terrorists at Ugudochari Dajar Para, about eight miles north of Jarulchari in Babuchara Union under Dighinala Upazila of Khagrachari.
It is claimed that a group of army personnel from Dighinala zone of Khagrachari region conducted an operation in the hideout of the alleged terrorists at 5:00 am on Saturday (February 4).
The army claimed that 4 barracks, 2 duty posts and 1 training center of the alleged terrorists were demolished during the operation.
Major Md. Zahid Hasan, Staff Officer (G2I) of Khagrachari Region of the army, claimed that the terrorists were members of the United People's Democratic Front (UPDF).
However, Niron Chakma of the UPDF in a press release claimed that the alleged shootings with the UPDF were utterly false, fabricated, imaginary and motivated.