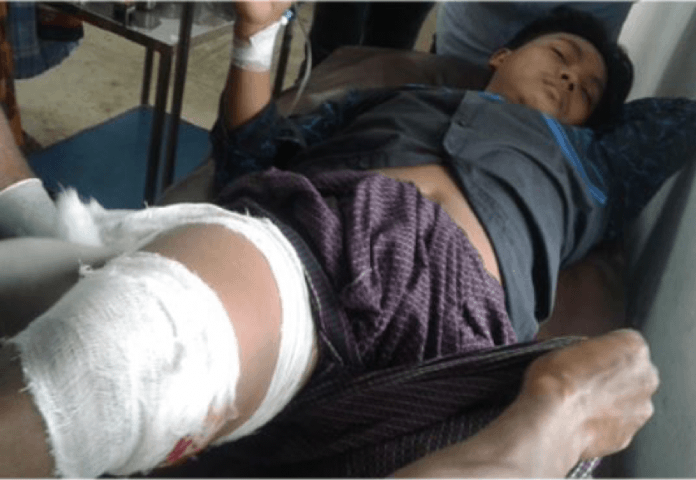 Hill Voice, 19 July 2020, Khagrachari:  It has been alleged that a Jumma youth was injured in the firing of army-backed Reformists and UPDF-Democratic terrorists in a village called Tontulya Para in Sadar Union of Laxichhari Upazila under Khagrachhari district. The injured youth has been identified as Usha Marma, 26, son of Kanchairi Marma of Tontula village.
According to local sources, on 18 July 2020 Saturday around 8:00 am, a group of Reformists and UPDF-Democratic terrorists suddenly appeared in Tontula Para village. At that time, the terrorists fired indiscriminately at Usha Marma who was staying in a shop in the village. Usha Marma was shot in the right leg and seriously injured.
People standing near the spot rescued Usha Marma and took him to Laxmichhari Upazila Hospital. Shortly afterwards, doctors at Laxichhari Upazila Hospital sent the injured Usha Marma to Chittagong.
Locals have identified two armed miscreants, namely, Shyamal Kanti Chakma and Jyotish Dewan, among the terrorists.
According to the locals, the terrorists have been staying in the cottage industrial building and Laxmichhari hostel next to Laxmichhari Sadar police station and army zone for a long time with the help of the army and have been carrying out various terrorist activities from there.