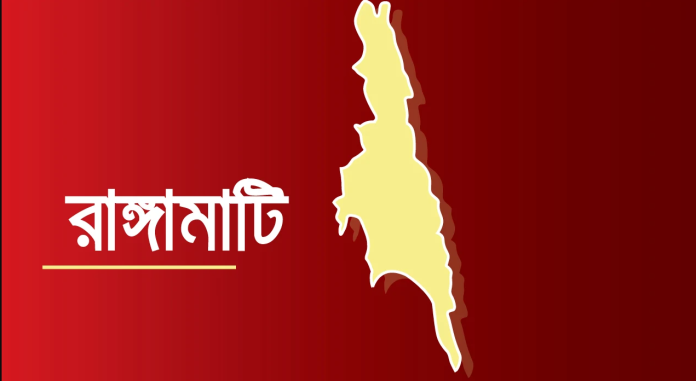 Hill Voice, 4 February 2022, Rangamati: It has been alleged that two persons were detained for time being by the BGB at Baghaichari in Rangamati and a search operation was conducted by the army at Jibtali in Rangamati Sadar Upazila.
On the other hand, Kalaiya Chakma (19), who was detained by the army from Ultachari Dojor Para of Babuchara Union in Dighinala today, has been released in critical condition after brutal physical torture. He is currently undergoing treatment at Dighinala Hospital.
Two arrested in Baghaichari:
According to local sources, Bhupati Ranjan Chakma alias Atul Bihari, a candidate for the post of chairman of the Sarboatali Union Parishad in Baghaichhari Upazila, has been detained by the BGB.
He was reportedly arrested on Friday (February 4) at around 4:30 pm while campaigning in Medinipur of Sarboatali union. However, BGB said that he would be released.
Local sources said, another person named Ratan Chakma was also detained. However, he was reportedly released in the Sijok Dor area.
Search operation in Jibtali:
According to local sources, on Wednesday (February 2) at 3:00 pm, a group of army numbering 40/45 personnel led by Captain Md. Mahmudul Haque from Jibtali camp (6RE), Gobaghona army camp and S Band army camp have carried out a search operation in Bhaibonchara, Dhulyachari and Kaushalyaghona of Jibtali Union.
During the operation, the army surrounded the house of Dipak Chakma (35), son of Dinamoy Chakma of Bhaibonchhara village and searched for him.
Dipak Chakma was not at home at that time. Unable to find him, the army searched for Kuladwip Chakma and Shubhamangal Chakma. The army asked the people in the shop near a bridge if anyone knows Shubhmangal Chakma or where he lives. It is learnt that the army team then left for the camp.